You love your dog, but you don't love their stinky breath. Sound familiar? Many pet owners can agree that brushing their dog's teeth is not a priority or daily practice. And while brushing your dog's teeth might sound excessive, did you know that good dental health can help promote health in the kidneys, liver, and heart?
February is National Pet Dental Health Month, so we thought we would take the opportunity to shed light on some easy ways to keep your dog's breath fresh and promote dental health and longevity.
Why Brushing is Important
There's a reason your dentist tells you to brush your teeth twice a day. Imagine if you never did, and your mouth might look and smell a bit more like your dog's. Brushing your dog's teeth is actually very important for maintaining the longevity of their teeth and overall health. Additionally, neglecting to take care of your dog's dental health will likely result in gingivitis, gum disease, and can even lead to complications in the liver, kidneys, and heart.
Signs of dental disease include:
Bad breath
Difficulty chewing
Decreased appetite
Increased salivation
Changes in food preferences
You might be thinking, dogs evolved from wolves and they didn't have dental care. But they also didn't eat a diet of processed foods.
If you're intimidated by the idea of brushing your dog's teeth, don't be. Think of teeth brushing as a training process:
Start by using your fingers to look around your dog's mouth. Don't be shy but also remain calm so your dog knows it's all good.
Introduce your dog-friendly toothpaste as a treat. There are a billion dog-friendly kinds of toothpaste out there, so go with the one you think your dog would like.
Using the toothbrush, start slowly with the front teeth, gradually working towards the back of the mouth. It may take a few days for your dog to grow to trust you with the toothbrush.
Eventually, you should be able to brush your dog's teeth with little resistance from them. Start with once or twice a week, but it's important to follow through and be consistent when it comes to brushing. Make brushing their teeth a consistent practice to promote long-term health.
If your dog turns into a demon when you whip out the toothbrush, have no fear. There are all kinds of dental dog products out there to help keep dog's teeth fresh:
Himalayan Dog Chews – Developed from an ancient Himalayan recipe of hardened cheese, Himalayan Dog Chews keep dogs occupied with its slow-to-chew exterior. When there are only the bits left, throw them in the microwave for a fun surprise!
Greenies – Another choice treat, Greenies clean your dog's teeth while they slobber away at their delicious, flavorful dental chew.
Bye, Bye Dog Breath – Imagine sprinkling a topper on your dog's food that actually helped make their breath smell good. This product is made from natural minerals, berries, and roots, and promotes excellent breath and dental health.
Dental Cleaning
Annual or bi-annual dental cleanings are generally recommended for dogs. You should rarely have to put a dog under to have their teeth cleaned. Thankfully, non-anesthetic dental cleanings are becoming more popular and accessible.
Twice a month, Smile Specialist comes to Fitdog to perform non-anesthetic dental cleanings and exams. Compared to anesthetic teeth cleaning, it's much cheaper and recommended every six months, just like people.
Want to schedule a dental cleaning for your dog? Call (310) 828-3647 or email contact@fitdog.com.
DIY Biscuits
Keeping up your dog's dental health doesn't have to be all that drab. Here's a recipe for breath-freshening doggie biscuits from SkinnyM's:
Ingredients
2 1/2 cups old-fashioned oats,
1/2 cup fresh parsley, finely chopped
1/2 cup fresh mint, finely chopped
1 large egg (see tip below for dogs with allergies to chicken products)
1/4 cup of water, plus 1 tablespoon (more water as needed to form the dough)
3 tablespoons melted coconut oil (unrefined extra-virgin is best)
Instructions
Preheat the oven to 325° F
Add oats to a blender and pulse to a flour-like consistency. In a large bowl whisk together diced parsley and mint, egg, water, and oil. Add oat flour and stir to combine. Knead the dough a few times then turn out onto a lightly floured surface.
Using your hands or a rolling pin, flatten the dough to about 1/8″ thick. Using a cookie cutter or knife cut out approximately 40 (1-inch mints) mints. Place mints about 1/4-inch apart on a parchment-lined or non-stick cookie sheet. Bake 35-40 minutes, or until golden and crispy.
Allow mints to cool completely before serving. Store in an airtight container.
Tip: For dogs with allergies to chicken products, substitute one large egg with 1/4 cup unsweetened applesauce.
By making a greater effort to take care of our dog's teeth, we can promote their longevity and happiness. It is a simple effort we must go out of our way to do, but it's vital to your dog's health.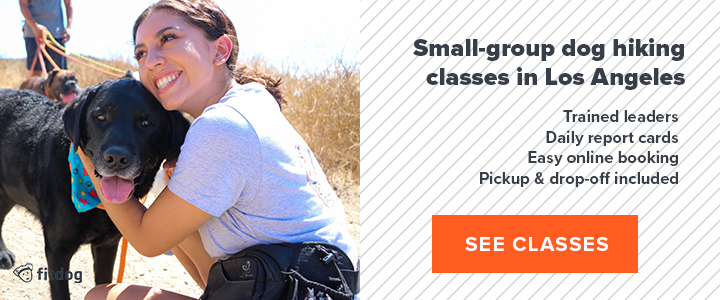 Post updated on 2/7/2020 from the original post on 2/19/19.