This month we are celebrating Sunrise as our Fitdog of the Month! This goofy and loving Labrador Retriever always knows how to melt our hearts. Here's everything you need to know about our February Fitdog of the Month:
Sunrise started going to Fitdog when he was a young pup. Even though he is still considered a puppy and has only been a member of our pack for half a year, Sunrise is basically a Fitdog veteran. We are lucky to be graced by his presence almost every day and because of his frequent visits, we've grown very fond of this cutie.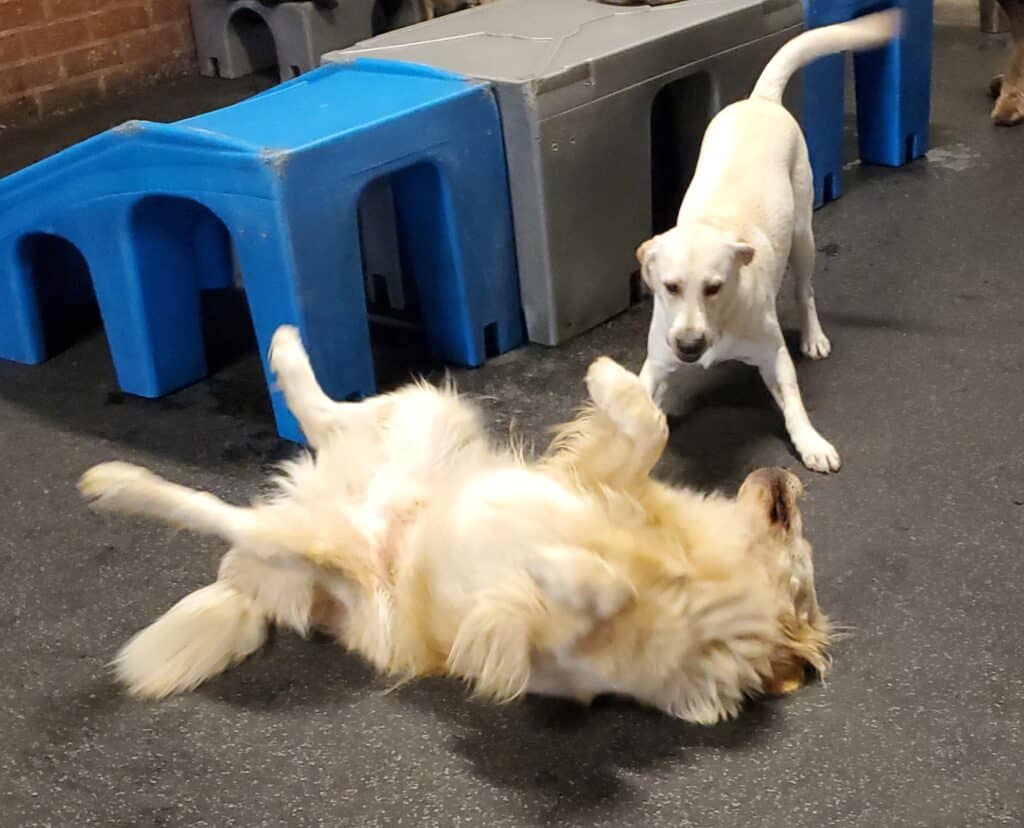 Sunrise is a very stereotypical lab and will love anyone and anything that walks into the yard. He is incredibly playful, but loves spending extra time with his best friend Bill. He is also obsessed with our team lead, Lily and we think the feeling is very mutual. His favorite thing to do is give his fur friends and hoomans kisses. But be very wary of his kisses because Sunrise is an obsessive poop eater. His codename is Sunpoop because he will try to inhale all the poop on the yard (which is exactly why we pick up our poop on the yard as fast as we can).
Despite his notorious poop eating habits, we still love Sunrise with all our hearts. It is hard to deny him love with his big eyes, derpy tongue and adorable waddle. He is just one bug bundle of joy! We cherish every moment with Sunrise and we are extra grateful he is still with us today despite a health scare a few months ago. But this tough boy is a fighter and is here to stay!
Fitdog just wouldn't be the same without Sunrise on the yard and every day we count our blessings. We're incredibly proud of this sweet bundle of joy and we can't wait to create many more memories with him.  We love you, Sunrise!
Want to see more Fitdog of the Month pups? Visit our Hall of Fame.
Last updated on February 1, 2023.